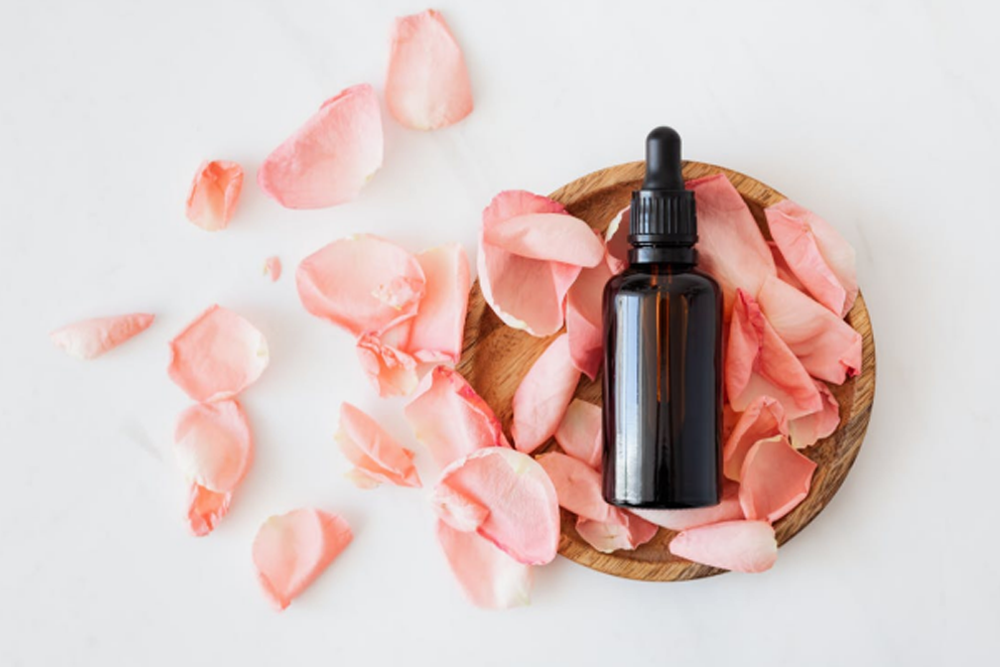 It is hard to define what sensitive skin type really is as it means different things for different people. Generally, people with a sensitive skin type experience burning and stinging sensations due to the oversensitivity of their skin. This usually happens when the skin comes in contact with ingredients in skincare and makeup products. On the other hand, some people with extremely sensitive skin also experience skin burning after exposure to the sun, hot temperatures, and sweat. At times, skin sensitivity can also be a result of underlying conditions like rosacea, eczema, psoriasis, etc. Other times, some allergic reactions can also be the reason behind skin sensitivity. It is important to manage sensitive skin mindfully so as not to worsen the condition even further.
The Best Ingredients for Sensitive Skin
People with sensitive skin are usually afraid of trying out new products on their skin as it is hard to predict the consequences. If you are someone with sensitive skin who struggles with getting your hands on the right skincare products, here are some ingredients to look for:
Green Tea Extract
People with sensitive skin often suffer from irritation and burning. Soothing ingredients like green tea extract can therefore help with this issue. It is an excellent antioxidant that is helpful for
slowing down skin aging.
Green tea extract also maintains healthy moisture levels and calms inflammation.
Glycerin
Glycerin is a humectant that is great for attracting and holding hydration. The ingredient is especially useful for hydrating the skin and maintaining moisture. Glycerin is a safe ingredient that does not irritate the skin.
Aloe Vera
Aloe vera has amazing soothing properties that can calm inflammation and help deal with skin redness and irritation. Having aloe vera in a skincare product will not burn or sting after using the product.
Prevents Pigmentation
Another issue that some people face is the discoloration of skin and pigmentation. This usually occurs at an older age. But with the help of hyaluronic acid, you can prevent age spots. It ensures that your skin stays youthful and radiant as it used to.
The Best Active Ingredients for Sensitive Skin Type
Active ingredients in a product are the components that are added to treat specific skin concerns. Here are some that suit people with sensitive skin.
Hyaluronic Acid
Hyaluronic acid is a polysaccharide that naturally exists in our hair and skin. A common active ingredient today, it is quite gentle on the skin and does not cause irritation or other adverse effects. It is also a humectant, meaning it can deeply moisturize your skin for a radiant, glowy look.
Vitamin E
Vitamin E is another antioxidant that is especially suitable for sensitive skin types as it has calming and soothing effects on the skin. Like Hyaluronic Acid, Vitamin E (sometimes labeled as tocopherol or alpha-tocopherol) is also a naturally occurring ingredient. Besides being extremely hydrating and soothing on the skin, vitamin E can also strengthen and rebuild the skin barrier. You can also use this ingredient for wound healing.
Ceramides
Ceramides are also naturally-occurring ingredients that are present along the protective barrier of the skin. You may feel irritation and severe skin sensitivity when the barrier gets damaged. In such cases, skincare products containing ceramides can repair the outer layers of skin. This ingredient is best for improving moisture, restoring skin barriers, and reducing signs of
skin aging.
Sources:
https://www.webmd.com/beauty/features/skin-care-ingredients-sensitive-skin
https://www.skinvirtue.com/articles/6-of-the-best-ingredients-for-sensitive-skin
https://www.byrdie.com/skincare-cocktailing-4683971